How to Cook a Whole Seasoned Chicken in the Instant Pot
Cook a Scrumptious Whole Seasoned Chicken In a Flash

Prep Time: 15 minutes
Cook Time: Approx. 35-40 minutes
Serves: 4-6
Take the guess work out of trying to perfect an oven-roasted chicken that either comes out too dry, undercooked, overcooked, or that simply takes too long. The Instant Pot is the perfect solution for a fast and juicy whole chicken in under an hour. The possibilities are endless when it comes to how to season your Instant Pot bird, but this one is my all-time favorite! This recipe is perfect for prepping work lunches too!
The Dry Rub
2 teaspoons fine sea salt

1/2 teaspoon black pepper

1 teaspoon teaspoon smoked or regular paprika

1 teaspoon onion powder

1 teaspoon dried thyme
Ingredients
1 Whole chicken, giblets removed

2 Tablespoons grass-fed butter

1 Cup organic chicken bone broth
Instructions
Select your chicken, fresh or frozen

Remove the giblets, rinse the bird, and pat dry with a paper towel

Carefully peel back the skin, but don't remove it

Combine the dry rub ingredients in a bowl and coat the chicken with the seasoning rub on all sides, including the legs and wings

Add the butter to the bottom of the pot

Lightly brown the chicken for 2-3 minutes on each side using the "Sauté" mode

Remove the chicken and add the trivet

Add the organic chicken bone broth to the bottom of the pot

Return the chicken to the Instant Pot

Cook on "manual pressure" for 6 minutes per pound if thawed, 10 minutes per pound if frozen

Let the Instant Pot naturally release the pressure for 15 minutes or very carefully manually release

Remove the chicken from the Instant Pot and carve (the meat will fall off the bones)

Spoon remaining juice over the bird and serve with your favorite steamed vegetable
This is the Instant Pot I have and highly recommend!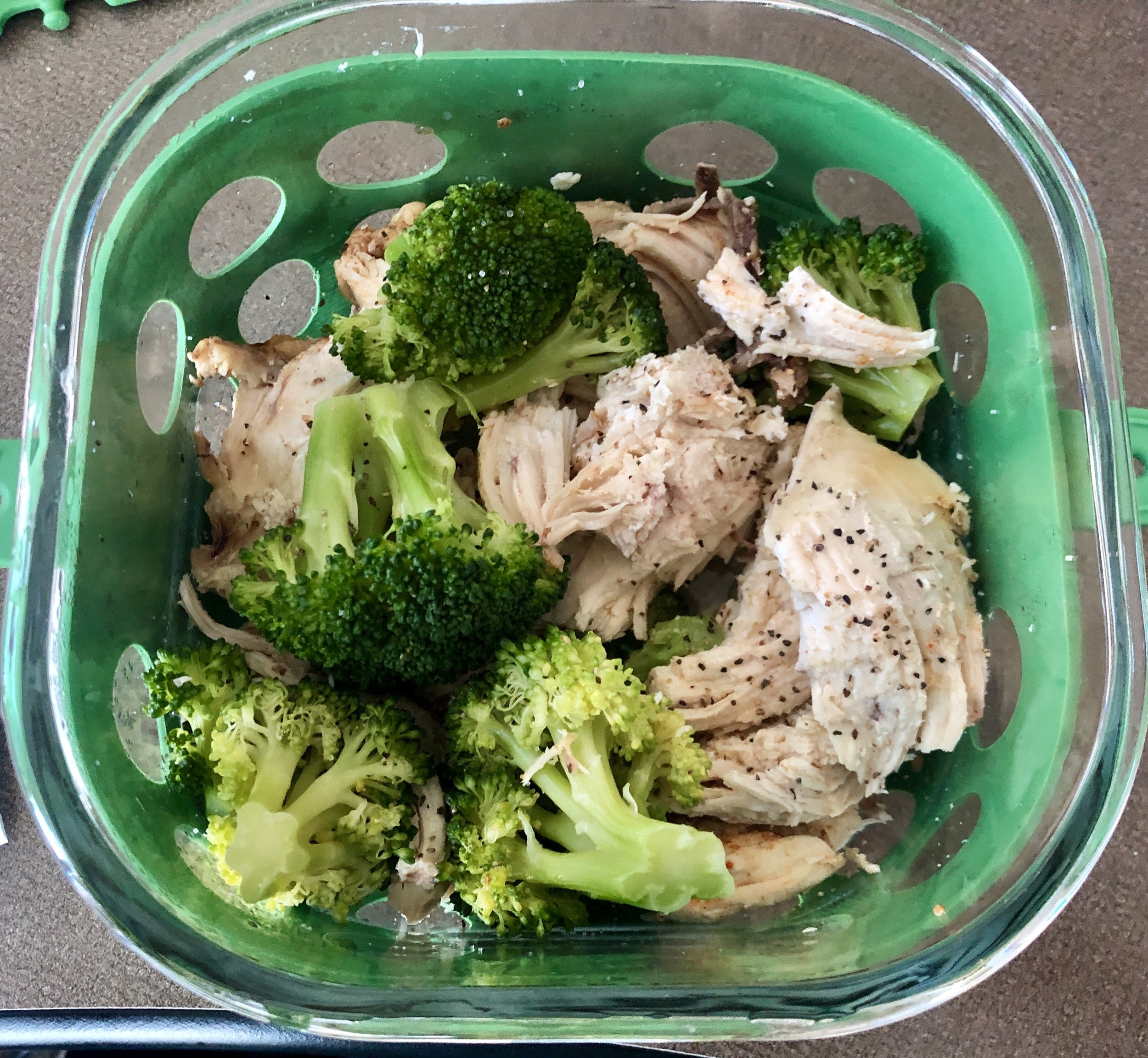 Whole chicken in the Instant Pot makes the perfect work lunch prep.
Pair with your favorite organic steamed vegetable for a complete wholesome lunch.